"RAFIKI e.V. - Denn Freunde sind füreinander da" ("Because friends are there for eachother")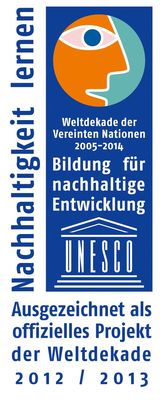 "RAFIKI e.V. - Denn Freunde sind füreinander da" ("Because friends are there for eachother") - with that slogan the RAFIKI association is commited to a Tanzania partnership. Encounters are being organized and the building of a secondary school near the Kilimanjaro is supported.
The association is also engaged in educational work and informs about the connection between (consumer) behavior and the living conditions for people in the countries of the global South.
In this context the association has organized charity races, has informed about the life and traditions in the Kilimanjaro area by implementing a "Tanzanian week", brought the African musical temprament to Northern Germany by organizing a workshop with the topic "Singing Africa" and has developed a big exhibition about Tanzania with students from the University of Kiel
The beginnings of our association can be led back to the school partnership with the RBZ Wirtschaft . Kiel. That's why the school is closely linked to the activities of RAFIKI e.V.. Furthermore our work is diversely networked, for example with the University of Kiel or the RBZ Steinburg. We work together with several schools and educational institutions in order to contribute to our work in Tanzania by benefitting from contacts and experiences from educational work in Schleswig-Holstein. Also, our association is an active partner in the partnership between our provincial capital Kiel and the district Moshi Rural.
We have been sending volunteers to Tanzania for several years now in cooperation with the federal program "weltwärts". Our sending organisation is the Kiel-based association "Jugend im Ausland".
RAFIKI has been awarded a UNESCO decade project in the context of the world decade for "Sustainability education" during the years 2010/11 as well as 2012/13. Apart from that we are a certified extracurricular education partner of the province of Schleswig-Holstein.
At our initiative, the town Kellinghusen has become a "Fairtrade Town" – as one of the first ones in Schleswig-Holstein!